Orthotics
All the stress our body absorbs begins at the heel/foot from the second we place it on the ground. We offer custom orthotics at many locations. The therapists who complete the orthotic evaluation and custom fitting have all been formally trained and certified to do so.
What are orthotics?
Orthotics are special shoe inserts that are custom-made specifically for you.
What do orthotics do?
Orthotics help improve proper foot alignment and support which is an important part of preventing injuries that have not occurred and also a component of treating those injuries that have. Common injuries where orthotics help decrease symptoms include:
ARE ORTHOTICS RIGHT FOR ME?
The above conditions often cause foot pain. You may also benefit from orthotics if you experience problems such as:
What's the difference between our orthotics and the ones you buy at a store?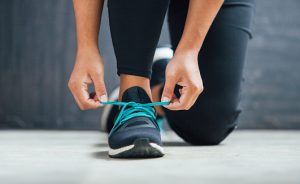 True foot INSERTS can be bought in a store. However, our orthotics are customized shoe inserts, only available from physical therapists, podiatrists, or other healthcare providers.
WHAT DO ORTHOTICS DO?
Orthotics can support just the heel or the entire foot. They can be made to fit into specific shoes, like track cleats, or be easily moved between different types of shoes. You may need to replace your orthotics every six months or so, depending on how often you use them.
HOW CAN I GET ORTHOTICS?
To receive customized orthotics, you'll need to undergo an evaluation with one of our trained physical therapists. You may need to get your foot measured as well as a gait analysis completed. The orthotics should be designed to handle your specific diagnosis or problem.
Your doctor may write a prescription for orthotics, which may make them more affordable (submit to insurance). However, you don't need a prescription for orthotics.
Available at:
Read more about our orthotic treatment here